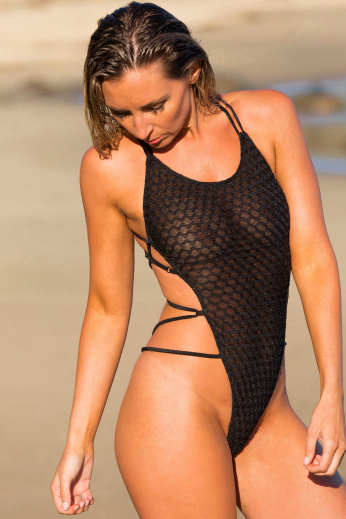 Hover your mouse over an image to zoom.

video
Aphrodisiac
Be the first one to write a review
Aphrodisiac One Piece Thong - Pulled together in all the right places, the Aphrodisiac lives up to itís name! Casings for free flow of straps are located throughout the suit. Fully adjustable bra style strapping underneath the arms, allows you to feel secure in this racy one piece.
The sheer patterned stretch fabric, leaves just enough to the imagination. Lining in the crotch only. Special thanks to our model Danielle Ruiz
Special Orders: Additional delivery time and/or an additional charge may be applied for special orders including 1X and 2X sizes.