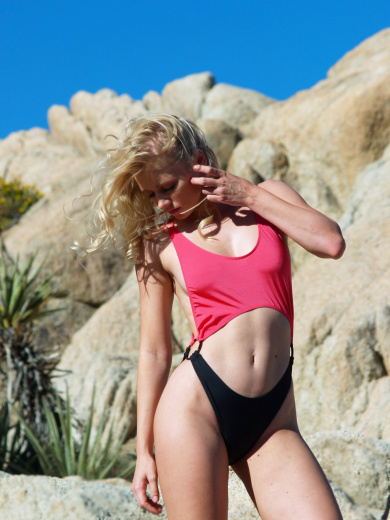 Hover your mouse over an image to zoom.

video
Cut-Out Rio One Piece
(1)
Cut-Out Sheer One Piece Swimsuit
The playful Cut-Out One Piece swimsuit sports 2" side rings that are the cornerstone of this suit. Available in 2 fabulous colors - the double back spaghetti straps add additional flair & style to this sensual bathing suit.
High waisted, double mesh front and single mesh sheer back. In sizes 0-16
Special Orders: Additional delivery time and/or an additional charge may be applied for special orders including 1X and 2X sizes.
Featured Reviews:
Cute
07/09/2019
Cute design, great fit