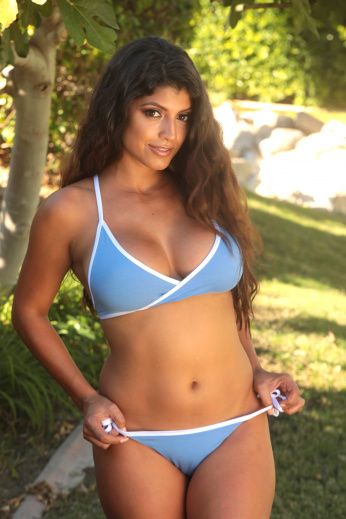 Hover your mouse over an image to zoom.

video
HeartBreaker 2 Bikini
Be the first one to write a review
The HeartBreaker Bikini
Very supportive and sexy, you'll break some hearts in this thrilling suit. Available in 2 colors and fabrics. The soft and stretchy Sky Blue clings to every curve, and the semi-sheer Blue Shimmer pair with a variety of Brigitewear bottoms.
View the Sexy White Stripe HeartBreaker HERE
most in sizes S -1X
Special Orders: Additional delivery time and/or an additional charge may be applied for special orders including 1X and 2X sizes.