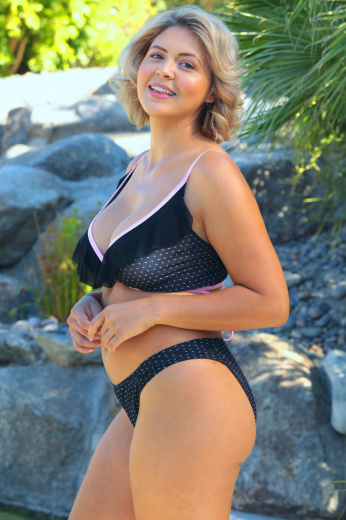 Hover your mouse over an image to zoom.

video
Polka Dot Bikini Ruffled Top
(1)
Add a sarong or cover-up and have an outfit for the day! Now you may order the bottom only for a great topless suit at a terrific price!
Also available with a sheer top in select colors
Special Orders: Additional delivery time and/or an additional charge may be applied for special orders including 1X and 2X sizes.
Featured Reviews:
love it.
12/03/2021
beautiful feels great while wearing it.