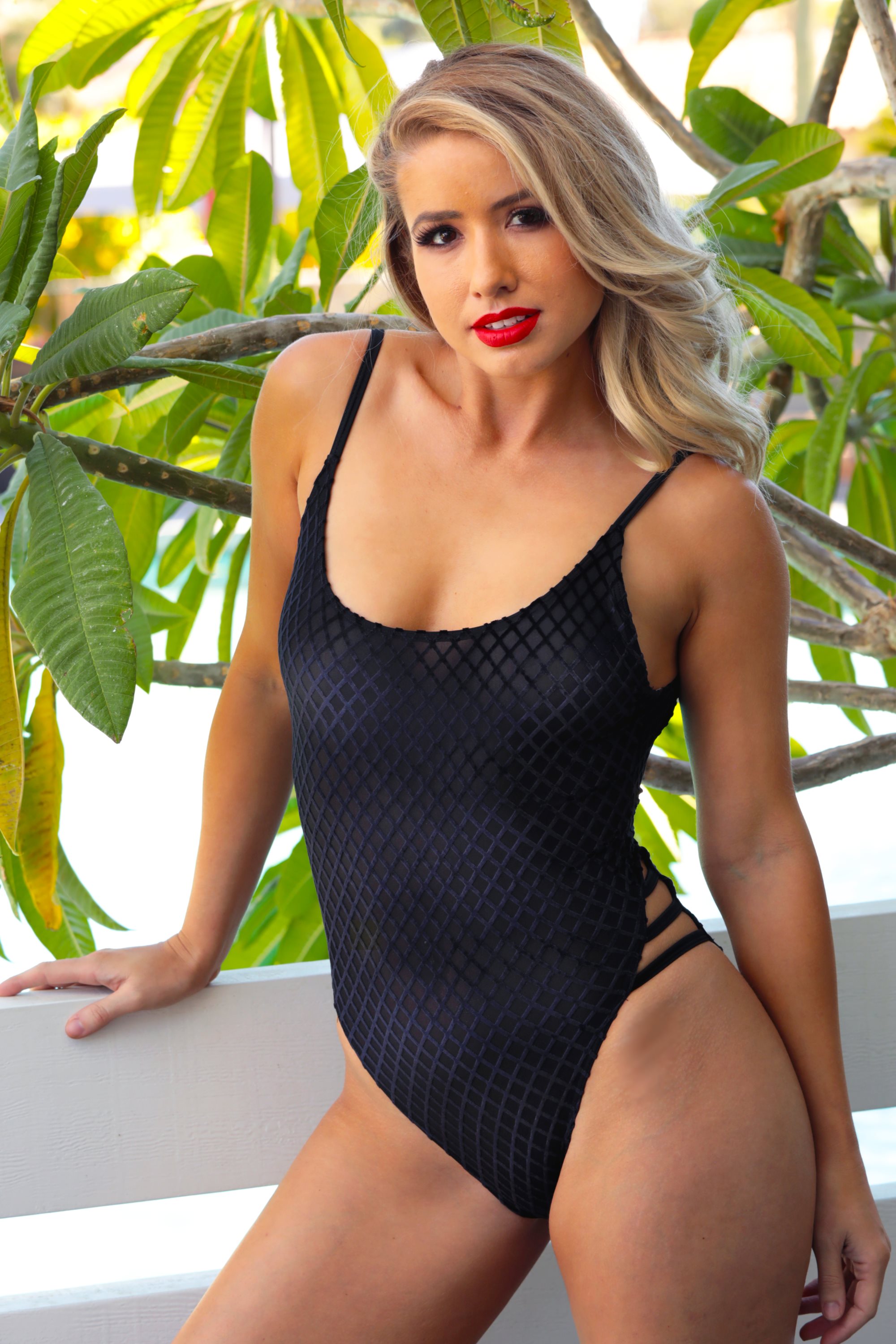 Hover your mouse over an image to zoom.

video
Smoke & Mirrors One Piece Rio
(5)
Smoke & Mirrors Rio One Piece
This velvety soft fabric is like a magicians illusion. In some lights it appears sheer, where in other light, you'll only see shadows. There's no deception, only a fabulous high cut leg suit that will stimulate the senses.
Available in sizes XSmall to 2X from $76.95
The sheer fabric, leaves just enough to the imagination. Lining in the crotch only. Available in sizes XSmall to 2X
Special Orders: Additional delivery time and/or an additional charge may be applied for special orders including 1X and 2X sizes.
Featured Reviews:
INCREDIBLE SUIT!
04/04/2023
At 60+ my husband bought this for me - needless to say I was VERY timid to wear it! (But kind of liked the idea?!) Only to realize ~ while it is somewhat see-thru it really isn't?? Don't know how to explain it other than I will DEFINITELY wear it again and again - but probably not to the local pool! :). And the size/ fit is OUTSTANDING!!! My 1st suit from Brigitte wear and they are FIRST CLASS PEOPLE!!!
Perfect tease
06/28/2023
Purchased this suit for my wife in anticipation of an upcoming trip. Love encouraging her to show off more and more and these sheer options are, for her, much more comfortable than the micro/string bikini options. I'm glad we were in our back yard for its debut as I couldn't control myself. Can't wait to see her poolside on vacation
Smooth
03/13/2023
Only seethough if you concentrate on it! The diamond shapes are made out of velvet, so it feels smooth when you stroke down and a little rough when you stroke up. Th0e shape of the costume is nice and i love where the neck dips at the chest.
So Sexy
06/26/2023
Looking for sexy options for an upcoming extended vacation. This suit was the perfect combination of revealing but not (somehow) and she's going to add it to the rotation at our resorts. Picking out another suit immediately
Amazing
06/26/2023
Great texture, soft and very comfortable. The fit is fantastic. Great for all water activities. I wear it mostly for scuba diving.