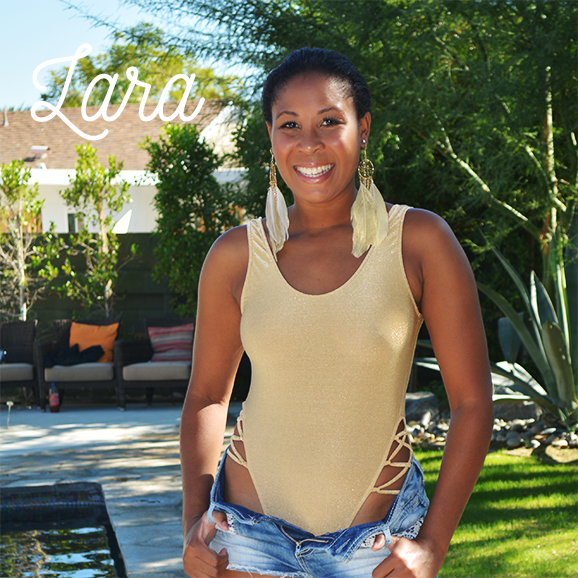 Lara Hunter
We asked, she answered!
1. What is your favorite vacation spot?
The beach!
2. What's your sign?
Virgo
3. Do you have a nickname?
If so, how did you get it? Lady Dove Pool. I enjoy comic books, especially Deadpool!
4. What is your favorite piece from Brigitewear?
Rio
5. What is number one on your bucket list?
Visit Paris
6. What is your go to cocktail?
Dirty Martini
7. Most recent guilty pleasure?
Eggnog
8. Who is your celebrity crush?
Justin Timberlake
9. What TV shows can you not live without?
Dr. Pol, This Is Us, Empire, The Good Doctor
10. Favorite quote?
Live, Laugh, Smile!
Want more? Find Lara!
FB: https://www.facebook.com/lara.m.hunter