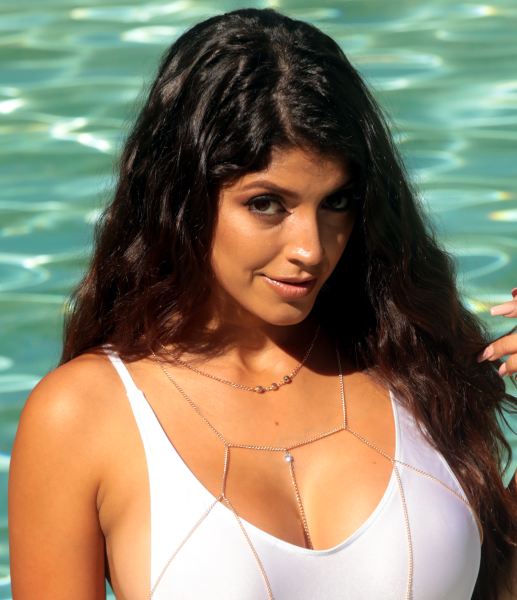 Erika Medina
1. What is your favorite vacation spot?
Australia or anywhere tropical!
2. What is your home town?
Anaheim, California
3. What is your favorite piece from Brigitewear?
The Cheeky Side Boob one piece!
4. What is your go to cocktail?
Old-Fashioned, I'm a whiskey girl!
5. What is number one on your bucket list?
To see Europe!
6. Most recent guilty pleasure?
Watching "Keeping up with the Kardashians"!
7. Sports fan? What are your favorite sports to watch or play?
Green Bay Packers, funny thing, never been to Wisconsin, but want to visit Lambeau Field someday!
8. Who is your celebrity crush & What is your favorite movie?
Tom Hardy!!! Favorite movie is "LA LA Land".
9. What are some TV shows you can't live without?
I love "The Office" and "Friends"!
Want more? Find Erika!
Instagram @erikamedina
Facebook @erikamedinaofficial