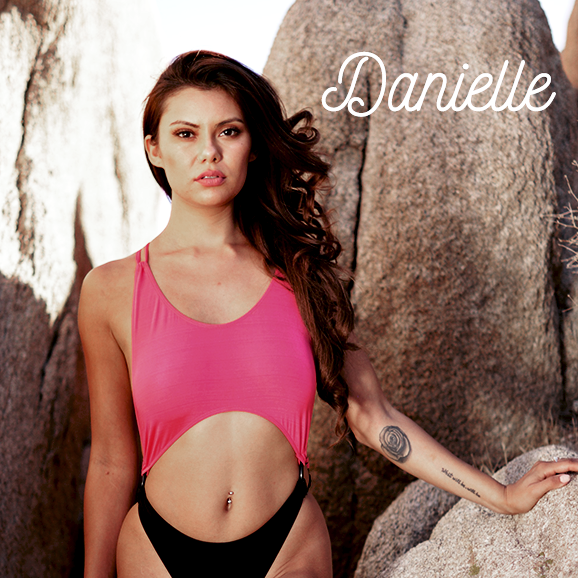 Danielle Ruiz
1. What is your favorite vacation spot?
I've been going to Hawaii since I was 5 years old. I'm a little beach baby so it most definitely has to be there!
2. Do you have a nickname? If so, how did you get it?
My best friends call me Buddha. They come to me for advice and I always try and give the most zen and peaceful advice and they think it's so funny because sometimes I'm completely opposite - so it's kind of a joke.
3. What is your favorite piece from Brigitewear?
That's so hard I'm honestly obsessed with so many pieces! If I had to pick one I love the most it would be the St Tropez. The material and fit is amazing!
4. What is your go to cocktail?
Vodka on the rocks with lime
5. What is number one on your bucket list?
Eventually to sky dive when I am mentally ready. I will need someone to literally push me off that plane.
6. Most recent guilty pleasure?
Since it's holiday season I've been getting all those sugary holiday lattes way more than I should. It's only because they are seasonal! I can't help it. I'm so hyper 24/7.
7. Sports fan? What are your favorite sports to watch or play?
Basketball is my go to sport to watch. Lakers fan for life.
8. What are some TV shows you can't live without?
Chopped and Iron Chef. I am obsessed with Food Network.
Want more? Find Danielle!
Instagram @_danielleruiz
FB: https://www.facebook.com/danielle.ruiz.10?fref=search