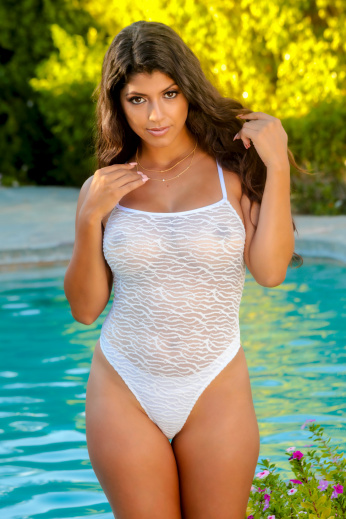 Hover your mouse over an image to zoom.

video
Dreamcatcher Rio One Piece
(1)
The DreamCatcher - luxurious woven stretch mesh offers the ultimate sheerness. Back straps adjust for your ideal fit and provide optimum support. Available in thong Rio bottoms with front "bikini style" lining and sheer unlined back.
The sheer patterned stretch fabric, leaves little to the imagination. "Bikini style" Lining in the front only. Special thanks to our model Erika Medina
Special Orders: Additional delivery time and/or an additional charge may be applied for special orders including 1X and 2X sizes.
Featured Reviews:
Amazing!!
05/27/2019
My boyfriend bought this suit for me and I love it!!! I feel sexy and confident and he is more than satisfied with how it looks!