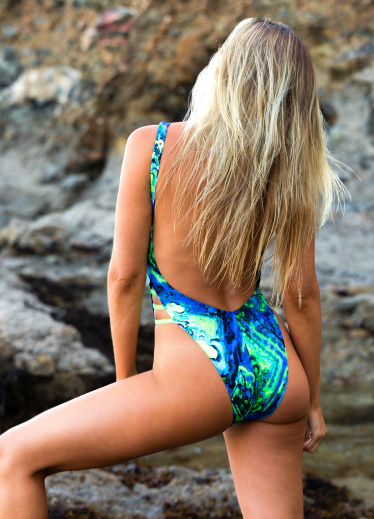 Hover your mouse over an image to zoom.

video
Desert Trip Breezy One Piece
Be the first one to write a review
Breezy
: adjective \ˈbrē-zē\;
briskly informal, airy, nonchalant, affable, easygoing, devil-may-care.
The definition says it all. You will be all these and more when you show up in the Desert Trip Breezy Sheer One Piece Swimsuit.
With a crotch lining only, the Mint Julep, Dusty Blue and Electric Blue are mostly opaque when dry, but more transparent on top when wet.
Available in our exclusiveDesert Trip color
Special thanks to our models, Danielle Ruiz and Tashia McIntosh
Special Orders: Additional delivery time and/or an additional charge may be applied for special orders including 1X and 2X sizes.