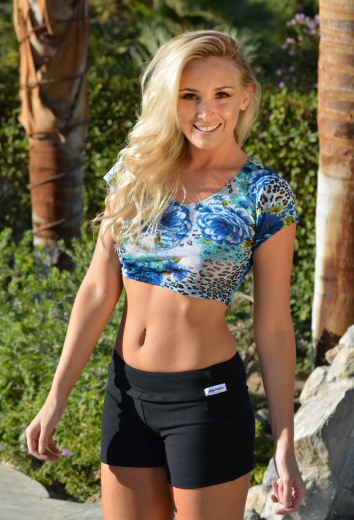 Hover your mouse over an image to zoom.

video
Camino Crop Top
(2)
Extremely sexy, the Camino Crop Top, part of Brigitewear's California Collection is sure to be a hit. The perfect little sheer shirt for beach, pool, party or wherever you want to stand out in the crowd.
This is one very sexy sheer shirt for those times when you're feeling romantic or just very sexy and sassy.
Special Orders: Additional delivery time and/or an additional charge may be applied for special orders including 1X and 2X sizes.
Featured Reviews:
Perfectly Sheer
08/07/2019
This sheer top sparkles, drawing enough attention to make everyone's heart race within eye sight. It is very well made, and thin and very transparent. It looks incredible on my wife, showing off her nipples through the see-through top.
Camino Crop Top Vegas '16
06/16/2016
Every item fit perfectly and made the European Pool time fun and exciting. We will be ordering the thong and G-string soon