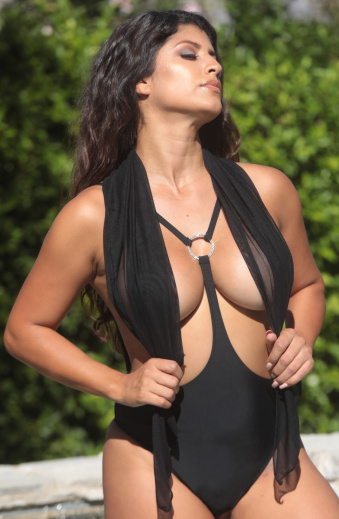 Hover your mouse over an image to zoom.

video
Topless Jewel One Piece
(1)
Topless Jewel One Piece
This captivating cheeky bottomed suit adapts to whatever your mood is. Change up the look with a variety of optional tops. Adorned with a jeweled accent in front that catches and reflects sunlight.
High waisted front provides a slimming effect, while adjustable back straps create that "custom" fit In sizes 2-20
Special Orders: Additional delivery time and/or an additional charge may be applied for special orders including 1X and 2X sizes.
Featured Reviews:
Confident, Comfortable, Love not Flaunting...
11/04/2019
Well any WOMAN THAT.... I Said I Said Chicken Hawk...