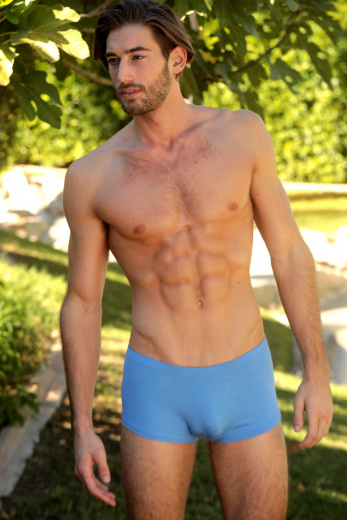 Hover your mouse over an image to zoom.

video
Low Cut Men's Shorts
Be the first one to write a review
Low Cut Men's Sim Shorts
Low cut styling designed for the confident man. With elastic waistband and 3 fabrics, there's one for you! Our sky blue knit is super soft and clingy, even more so when wet. The jade print is ultra light weight, with the print making the suit more discreet. The tan double mesh fabric is like wearing nothing at all.
Low Cut Men's swimsuit exclusively by Brigitewear. Sexy minimalist design available in a variety of colors the pinnacle of men's fashion for the pool or beach.
Special Orders: Additional delivery time and/or an additional charge may be applied for special orders including 1X and 2X sizes.