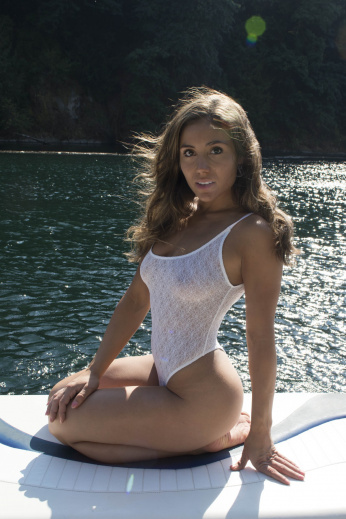 Hover your mouse over an image to zoom.

video
St. Tropez Lace Thong Swimsuit
St. Tropez Lace Thong Swimsuit
4
Average rating:

(4)
The captivating St. Tropez Lace embodies femininity at it's best. Very versatile as swimwear or a body suit. Wear with or without undergarments. Stretch lace is comfortable and form fitting. Available in black and white
If you're looking for a truly feminine statement in a bathing suit, look no further than the St. Tropez Lace thong one piece by Brigitewear. Available in sizes 2-16, in black and white
Special Orders: Additional delivery time and/or an additional charge may be applied for special orders including 1X and 2X sizes.
Featured Reviews:
St. Tropez Lace Thong Swimsuit

Lace thong
11/13/2015
Sweet and sexy. Fits my wife better than the other st. Tropez i bought her in the same size. Was glad to see this new product. Cant wear it to a public beach but it is perfect for us to enjoy in the hot tub.
St. Tropez Lace Thong Swimsuit

Très bel article
03/12/2017
En tous points conformes à la description, confortable et agréable, de la très grande qualité. Je suis très satisfait : 5 étoiles! La taille correspond bien et...quelle allure!
St. Tropez Lace Thong Swimsuit

Awesome
08/16/2016
I was a hit at the beach this bathing suit was just what I wanted thanks I will be ordering again in the future.
St. Tropez Lace Thong Swimsuit

My swimwear
03/08/2018
Stunning